New Changes to Pinterest Collaborative Boards
Pinterest collaborative boards are going to see some changes starting today, April 26th, 2012.  With the updated Pinterest collaborative boards you are no longer going to be able to just add people to the collaborative boards without that person's permission, which is great to those who were being added to Pinterest collaborative boards without them knowing.  In this video, I will talk about some of the changes to Pinterest Collaborative boards.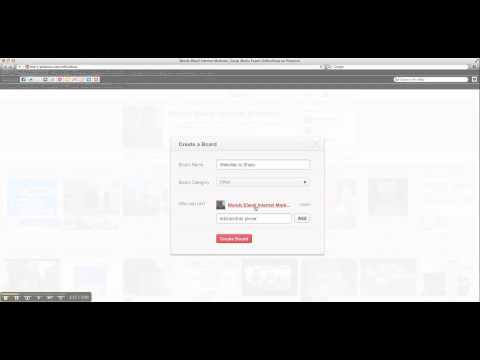 The Changes to Pinterest Collaborative Boards are to protect you!
The changes to Pinterest Collaborative Boards are to protect you from others adding you to their boards, which I believe people have been doing as a way to spam their products and boards.  What is also cool, when creating Pinterest Collaborative boards and all boards for that matter, you will be able to clearly see who is the original creator of the boards.  Pretty cool stuff!
I hope this helps with Pinterest.  Happy Pinning, see you on the boards.
Wendy Elwell
Follow me on Pinterest!
Work With Wendy Elwell
Click here if you want how to learn to blog with the masters!
What is Pinterest?
How to Use Ladders on Facebook to Get More Fans! 
How to Use Facebook to Connect with Other Pinterest Users! 
How to Add Your Pinterest RSS Feeds to Your WordPress Blog! 
How to Edit Your Profile on Pinterest
Using Pinterest for Business is a Must
How to Attract More Leads and Grow Your Business!